CLEARWIN on the news-EXPO 2020 DUBAI
페이지 정보

작성자
관리자
댓글
0건
조회
616회
작성일

21-10-29 10:48
본문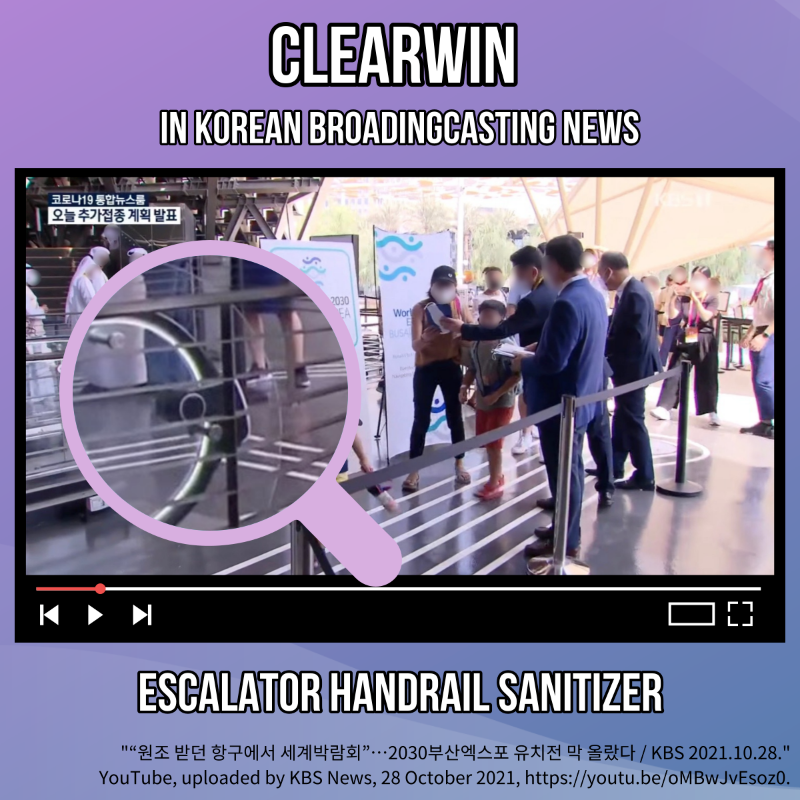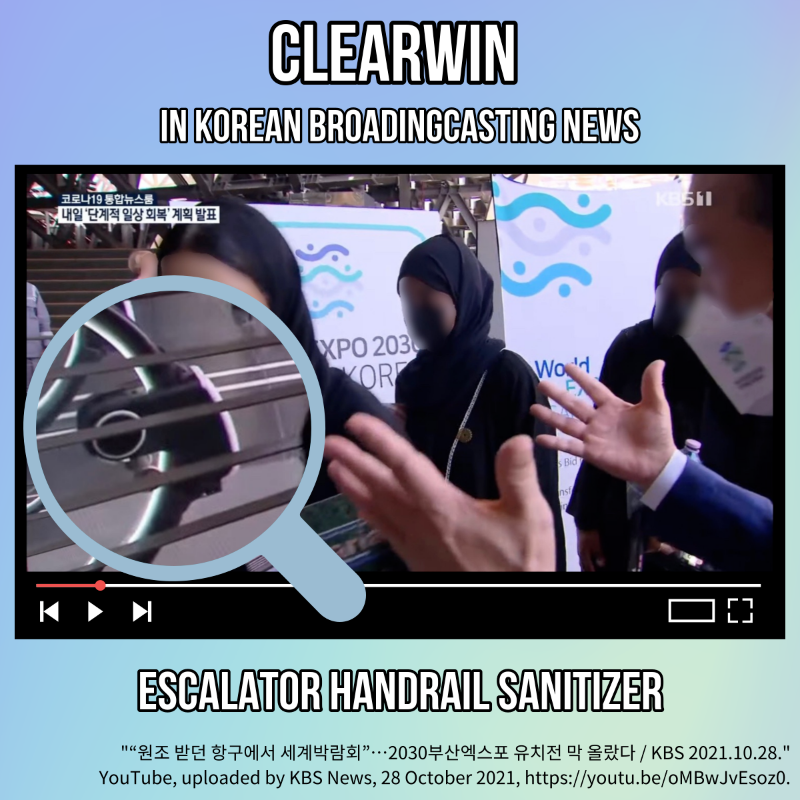 ⭐️ 

CLEARWIN(Escalator handrail sanitizer) on the news
◾ CLEARWIN was on the news
◾ KBS(Korean Broadcasting System) reported the news about EXPO 2020 DUBAI and we were able to find the CLEARWIN which was installed at the Korea pavilion.
◾ It is struggling to protect the visitors and staff from COVID 19 making the hygienic environment.
⠀
⭐️ CLEARWIN-Escalator handrail sanitizer
◾ Self-generated UV-C Escalator Handrail Sanitizer: Do not need any external electricity support but instead uses the escalator handrail's motion to generate power
◾ UV-C Sanitization: 99.9% elimination rate about various germs, bacteria, and viruses, including Coronaviruses
◾ Easy installation: CLEARWIN can be easily installed onto an existing escalator. There are two types of products and it depends on the type of Escalator
◾ Compact and safe design: Wide side cover and Anti-hand stuck device-Preventing people's hands from being stuck between the products and handrail
◾ Logo printing available: To promote the specific company and institute, the logo can be printed on the surface of the product.
◾ Certificate: CE, FCC
◾ Test report: KCL, KoZRI